The International Flower Trade Expo (IFTEX) will take place between 4-6 June 2014 in Nairobi, Kenya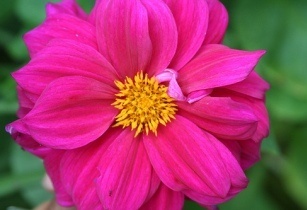 IFTEX 2014 will welcome global buyers and sellers in Nairobi, Kenya. (Image source: Amythenurse)
The annual International Flower Trade International, organised by the HPP Exhibitions Holland, aims to bring together sellers and buyers from across the world.
"Kenya comes third after Equador and Columbia which means the flower sectors is growing at a very high rate," said Dick Raamsdonk, the head of HPP Exhibitions during a press conference in Nairobi recently.
The exhibition comes at a time when Kenya is pursuing new markets in Asia ahead of the much awaited signing of the Economic Partnership Agreement in October this year.
The European Union is the main export market for the Kenyan flowers accounting for 23 per cent of the total sales in 2012.
The floriculture sector earned the country US$540mn in 2012, according to the Kenya Flower Council (KFC).
Output increased marginally to 123,000 tonnes in 2012, from 121,000 tonnes the previous year.
KFC is now scouting for other markets mainly in Korea, Japan and Russia to cushion farmers from the risk posed by the uncertainty surrounding the EPA.

Mwangi Mumero