Plandai Biotechnology, producer of bioavailable plant extracts, has announced that it has received funds from the Land and Agriculture Bank of South Africa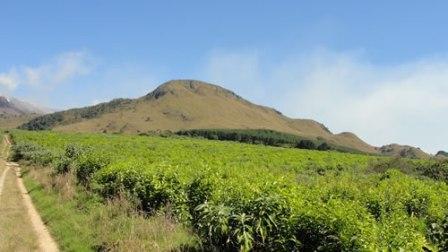 Tea garden at Senteeko Tea Estate, which Plandai Biotechnology is planning to revive using the fund. (Image source: plandaibiotech.com)
The company said the fund was part of the initial draw down on the ZAR 100 million (US$13 million) loan from the bank. The total amount of the first draw was ZAR 49 million (US$5.6 million).
Plandai chairman and chief executive officer Roger Duffield said, "This initial draw is the first step in moving towards full-scale production of our highly bioavailable botanical extracts. These funds will allow us to acquire necessary components so that we can be operational in the 2013- 2014 tea season.
"Furthermore, it will provide the necessary investment to rejuvenate and operate the Senteeko Tea Estate as a modern and efficient farming enterprise that will produce high levels of polyphenolic catechin in quality green tea leaf," he added.
Duffield revealed that the daily expected processing output from the processing of live green tea leaf should yield between 400-600kg of extract.
Several epidemiological studies have shown beneficial effects of green tea in cancer, cardiovascular, and neurological diseases.
Duffield added, "The use of current green tea and green tea extracts as a cancer preventive or for other health benefits is confounded by the low oral bioavailability of its active polyphenolic catechins, particularly epigallocatechin-3-gallate."