Indorama Eleme Fertilizer & Chemicals and Toyo Engineering have awarded KBR a contract for the Train 2 ammonia plant at Indorama's Port Harcourt site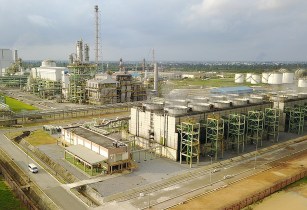 The Indorama plant in Port Harcourt, Nigeria. (Image Source: AfDB)
In a boost for the Nigerian petrochemicals sector, the plant will be Indorama's second ammonia facility. Under the terms of the contract, KBR will provide technology licensing, basic engineering design, proprietary equipment and catalyst for the plant.
"We are privileged to have the opportunity to work with Indorama and Toyo on Indorama's second fertiliser complex in Nigeria", said John Derbyshire, President, KBR Technology & Consulting. "This contract builds on our long-established relationship with Indorama and Toyo and further highlights our clients' trust in KBR's ammonia technology."
Last year, Indorama was commended by the Presidential Fertiliser Committee on its commitment to producing affordable fertilisers for NIgerian farmers. The company also produces polyethylene and polypropylene from its Port Harcourt facility and employs 1,500 Nigerians.