African Union Champion for Nutrition, King Letsie III is hosting a HighLevel Forum on Nutrition Financing for Heads of States and governments as well as representatives from international organisations and development partners at the Manthabiseng Convention Centre in Maseru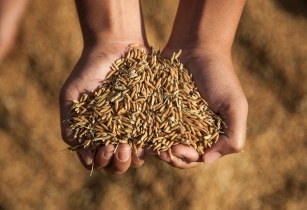 The two-day High-Level Dialogue on Nutrition Financing, unpacks the role of the private sector plans in innovative financing for nutrition on the continent. (Image source: Adobe Stock)
The two-day High-Level Dialogue on Nutrition Financing which started on 23 March is set to review initiatives on private sector engagement, unpack the role of the private sector plans in innovative financing for nutrition on the continent and assess accountability in resource allocation as well as Parliamentarians' oversight of budget allocation.
Prime Minister, Samuel Ntsokoane Matekane, noted that a decisive step was taken by Members of the Senate to form a Health and Nutrition Portfolio Committee whereas in the National Assembly, all Portfolio Committees are dedicated to supporting food and nutrition initiatives. He also stated that the government was engaged in various food and nutrition initiatives meant to address malnutrition at the grassroots level.
Also speaking, the African Union Commission for Health, Humanitarian Affairs, and Social Development, Ambassador Minata Samaté Cessouma mentioned that the purpose of the meeting was to ask the bilateral partners and private sector to finance nutrition. She highlighted the importance of continuing with the implementation of the nutrition road map, while also adding that collaborated effort was crucial, since Africa faced numerous challenges as a result of climate change and the Russia-Ukraine war.