JSE-listed Omnia Holdings Limited has reached an agreement to sell Oro Agri to Rovensa, a European-based company producing and distributing biocontrol, bionutrition and crop protection solutions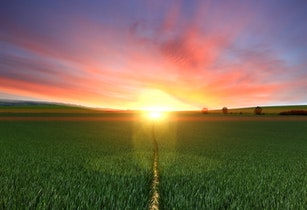 Omnia's Agriculture International is actively expanding its range of biostimulants. (Image source: Snapwire/Flickr)
Seelan Gobalsamy, CEO of Omnia, said, The Board undertook a comprehensive review of Oro Agri as part of the Group's wider strategy and concluded that it would accept Rovensa's attractive offer and recommend that shareholders approve the transaction."
In terms of the agreement, Rovensa's offer is based on an enterprise value of US$165mn for Oro Agri, which translates into aggregate cash proceeds of approximately US$152mn for Omnia. In 2018, Omnia acquired Oro Agri for US$100mn. The price reflects the fact that Rovensa has synergies with Oro Agri that Omnia does not have the same capacity to fund Oro Agri's growth plan.
"We believe that Oro Agri's risk profile, the attractive price offered by Rovensa and the opportunity to de-risk our capital structure, outweigh Oro Agri's long term potential which would require significant investment to realise," added Gobalsamy.
Omnia will retain a far-reaching international footprint with opportunities for its Agriculture International and Mining International businesses (BME), which represent approximately 20% and 50% of Omnia's international income, respectively.
Omnia's Agriculture International is actively expanding its range of biostimulants, specialty nutrients and organic fertiliser coating products, which, together with the demand for moisture from Omnia's unique Australian source, remain high. Research on microbial and other specialty plant nutrition products is ongoing in South Africa.
"Our intention is to use the proceeds from the disposal to repay debt and position Omnia with a strong financial base from which to fund selective organic expansionary capex and working capital. We will remain conservative regarding capital allocation to value-accretive non-organic opportunities," concluded Gobalsamy.