African Farming's 2nd Edition Agroinvestment Summit is all set to be held from 12-13 March in London, UK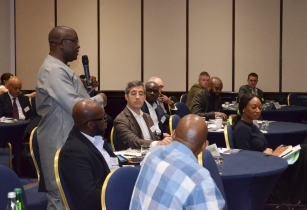 The Agroinvestment summit will facilitate discussions, learning and networking opportunities. (Image source: Alain Charles Publishing)
The summit presents a unique blend of exceptional expertise, incisive analysis and visionary strategies of industry leaders and policymakers. Building on the success of the previous year, the summit will organise a forum for meaningful discourse that helps create synergies and provide practical solutions to boost the development of the ever-evolving African agro-sector.
The summit will create a cohesive platform for trade and investment opportunities, attracting major investors and buyers from around the globe.
The agenda will include a variety of discussion on topics such as deployment of agro-machinery in Africa and technology via OEM partnerships, local assembly investment, challenges and opportunities in West Africa, funding for development and value addition, harnessing, processing and packaging via private and public partnerships for sufficiency and exports, improvement of rural infrastructure that will support agroinvestment in Africa – solutions and challenges, cross-border trading and increasing productivity and output.
The comprehensive two-day event aims to:
-Facilitate investment and financing opportunities across the agricultural value chain in the continent.
-Provide impactful presentations, panel discussions and interactive sessions to promote debate and discussion about investment challenges and topical issues including innovative technologies, sustainability and financing.
-Help create business collaborations and partnerships that shape the future of African farming.
For more information, click here!