On 20 January, the Food and Agriculture Organisation of the United Nations (FAO) discussed the sustainable transformation of agrifood systems as a means of responding to the multiple crises facing global food security at the 2023 edition of the Global Forum for Food and Agriculture (GFFA), held in Berlin, Germany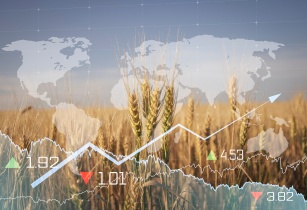 The expert panel was invited to discuss innovative ways of strengthening the role and function of local, urban and territorial food systems. (Image source: Adobe Stock)
An expert panel discussion entitled 'Leveraging urban and local food systems for sustainable food systems transformation,' was hosted by FAO chief economist Maximo Torero and moderated by FAO's regional programme leader Raimund Jehle.
With nearly 70% of global food currently being consumed by the urban population, the expert panel was invited to discuss innovative ways of strengthening the role and function of local, urban and territorial food systems. Moreover, discussions regarding the role of city and local stakeholders in achieving sustainable food systems transformation were also held during the forum.
Speaking at the GFFA panel discussion, Terrero said, "FAO has been working on urban food systems that are also incorporated in the FAO Strategic Framework for 2022–31 as well, ensuring that we are not only considering rural food production, but also urban food systems." The chief economist further announced that the 2023 edition of the FAO's flagship report would primarily focus on urbanisation as a crucial topic to achieve the Sustainable Development Goals (SDGs), specifically, SDG2 Zero Hunger.