The Saudi Fund for Development (SFD) participated in the second edition of the South-South and Triangular Cooperation, in Kampala, Uganda, from 17-19 January 2023, with a delegation headed by the director of East and southern Africa Operations Eng. Azzam Al-Barrak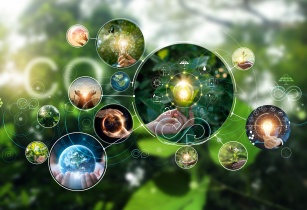 Barrak highlighted the role of SFD in supporting developing countries across various sectors including agriculture, health, and transportation, among others. (Image source: Adobe Stock)
Continuing its support for international cooperation, Barrak participated in the first session of the forum, titled: 'The Global and Country Context of South-South and Triangular Cooperation for the implementation of Agenda 2063 and SDGs'. Representatives from international organisations and government entities were among those who participated in the session.
During this session, Barrak highlighted the role of SFD in supporting developing countries across various sectors including agriculture, health, and transportation, among others. He further shed light on how SFD worked in cooperation with international organisations in supporting development projects, while also highlighting the Fund's implementation of the second phase of the first national programme for water and sanitation project in Ethiopia.
As part of the session, Barrak also pointed out the positive impact of the Saudi Programme for Drilling Wells and Rural Development in Africa, which included drilling and equipping 6,300 water facilities, in turn benefitting more than 4.5 million people in 13 countries. In addition, the SFD also participated in an exhibition held on the sideline of the forum to review its development activity spanning more than 48 years.