The fourth edition of VIV MEA 2023, the International feed-to-food trade show for the Middle East and African region, gears up for its grand return to Abu Dhabi from 20-22 November 2023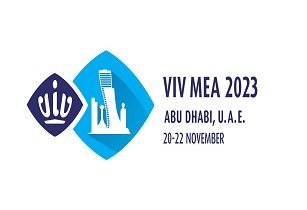 Around 500 exhibitors from 50 different countries are ready to showcase their products and services. (Image source: VIV MEA)
Two years following its successful last edition, VIV MEA joins forces with Horti Agri Next (HAN) MEA, expanding the value chain from seed to food and the industry's response to reconnect in person and nurture valuable business relationships.
The co-location of VIV MEA and HAN MEA 2023 offers a unique opportunity to explore the entire agribusiness industry's spectrum. The events emphasise the interconnectedness of animal production, precision farming, rural cultivation, and advanced horticultural techniques. By showcasing how advancements in one sector can catalyse innovations across the entire food production supply chain, the two trade shows hold particular significance in a region striving to enhance food self-sufficiency.
Some of the key highlights include:
1. FoodTech Transition Square: An-all-new addition to the event, the FoodTech Transition Square in Hall 6 will host a series of sessions, including the AgritectureXchange panel discussions led by Agritecture CEO, Henry Gordon-Smith, as well as speed dating with roundtables session on the first day, and a special programme organised by the Abu Dhabi Agriculture Food and Safety Authority (ADAFSA). Numerous industry leaders will also contribute with vibrant sessions throughout the three days.
2. Aquafeed Extrusion & Nutrition Conference: On 19 November, in the room Capital Suite 13 of ADNEC, a one-day conference with the theme 'Aquafeed development and investment, 'organised by Perendale Publishers will focus on the topics of the production and extrusion of aquatic feed along with the nutrition and farming for fish and shrimps.
3. Poultry Marketing Round Table (PMRT): For its third edition, MEAP, WATT Global Media and VIV gather academics, technicians, poultry producers, governors, and end consumers in a Round table to discuss and come up with solutions and clarifications to anticipate to future uncertainties.
The first edition of HAN MEA 2023 offers a unique opportunity for attendees to delve into the world of advanced horticulture. The event explores precision growing, smart irrigation, vertical farming, and more, fostering collaborative connections between researchers, growers, and technology providers to drive the horticultural industry forward.
For more information, visit: www.vivmea.nl or www.hortiagrinext.com
For a detailed schedule of sessions and titles, visit: https://www.vivmea.nl/conferenceprogram/
To register, visit: https://www.databadge.net/vivm2023/reg/han/?card=20003113