Olawale Tajudeen, the chairman of the Catfish Farmers' Association of Nigeria (CAFAN) has urged youth to engage in fish farming, calling it a 'lucrative business'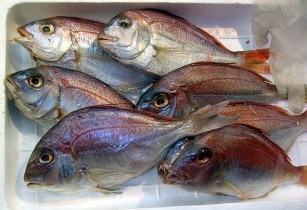 Under the federal government's scheme 760 farmers have benefited. (Image source: Gideon/Flickr)
Tajudeen was speaking at the Federal Ministry of Agriculture and Rural Development at Kwara State, where an assessment of the impact of the government growth enhancement support for fish farmers was taking place.
"Members of the association have the capacity to meet the country's fish demand and stop the import of fish in the country," said Tajudeen, calling on the federal government to increase the level of support to local fish farmers.
Unemployment has bogged the Nigerian economy for long — a report by the National Bureau of Statistics stated that 54 per cent of youth in the nation were unemployed as of 2012. The issue has urged several white-collared professionals and bureaucrats to spread awareness on the importance of aquaculture in Nigeria, according to reports.
Under the federal government's Growth Enhancement Support (GES) scheme, each of the 760 farmers recieved 500 juveniles free of charge while five bags of feed were sold to them at 50 per cent subsidised price.
Tajudeen called on the Nigerian government to reduce the cost of feed by making them pay 25 per cent instead of the 50 per cent currently paid.
Lawal Ademola of the Federal Ministry of Agriculture and Rural Development also stressed the government's commitment to empower local fish farmers to increase the availability of fish and provide employment opportunities youths in the country.