National Fisheries and Aquaculture Authority (NaFAA) in Liberia has fined Chinese fishing company, Africa Zhong Sheng Hai, an amount of US$50,000 for reportedly smuggling fish in Liberian market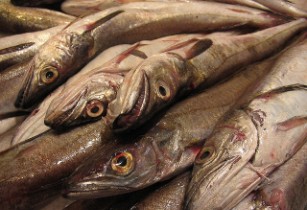 NaFAA continuously takes significant steps to manage and ensure sustainable development of Liberia's fisheries. (Image source: Ana Ulin/Flickr)
According to NaFAA, Africa Zhong Sheng Hai operators were covertly offloading large consignments of fish products from Fishing Vessel Fu Hai Yu 6666 at the China Union BMC Pier, without any import permit from the Liberian government.
The Chinese company was offloading an amount of 132,277 tonnes of fishing products illegally, without paying the required revenue to the Liberian government.
The sanction on Chinese fish operator follows NaFAA's previous actions against other illegal cold storages in the country, taken with an effort to regularise the status of international companies operating in Liberia.
The NaFAA aims to promote the sustainable fishing practices in Liberia, balancing the needs of ecosystem health, food security, economic growth and social development within a framework of good governance.
The government authority focuses on combating illegal, unreported and unregulated (IUU) fishing at the national, regional and international levels to ensure the country's interest to develop its economic agenda.
NaFAA continuously takes significant steps to manage and ensure sustainable development of Liberia's fisheries. In April 2018, the authority conducted a two-day workshop, entitled "Best Practices in Fisheries Management: Case Studies of Ghana, Nigeria, and Other Countries," under a four-month fishery project.