The president and CEO of the Dannish group Haldor Topsoe has announced the construction of a factory in Soyo municipality in Zaire province in Angola, to produce two million tonnes of fertiliser per year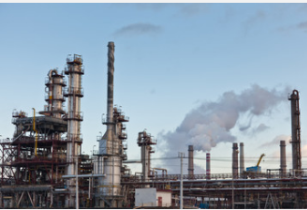 The project aims to meet the growing demand for fertilisers of Angola's farmers. (Image source: Jarous/Adobe Stock)
According to him, the project is valued at US$2bn.
Speaking to the press after an audience with the Angolan Head of State, João Lourenço, Bjerne Clausen, president of the Dannish group said that the fertiliser project is completely private and is scheduled to be built in three years.
The factory is expected to create around 4,000 direct jobs and 40,000 indirect jobs.
Between 2016 and 2017, the Angola's import needs for fertilisers stood at 70,000 tons. According to Marcos Nhunga, minister of agriculture, Angola has tripled the amount of fertilisers to boost the agricultural sector.
The company has already conducted a survey on the site where the factory will be built. The Dannish group said that the project aims to address the growing demand of fertiliser for effective agricultural practices in the country. The project comes in line with the Angoilan government's initiative to boost agriculture and agribusiness in the region.