Fish stock assessment of Ghana's marine waters and declining catches of small pelagic fish indicate an imminent threat of stock depletion, according to the US Agency for International Development (USAID) and Ghana Sustainable Fisheries Management Project (SFMP)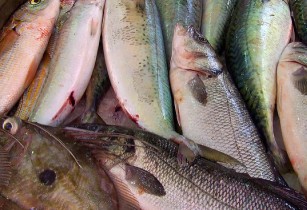 Ghana seeks to develop a new fisheries management plan. (Image source: Evan Long/Flickr)
Maurice Knight, chief of SFMP, made this known at a recent meeting in Accra.
The forum aimed to sensitise participants on the impact of unsustainable fishing effort and other practices that negatively affect the fisheries sector in order to support the SFMP to advance the cause of the industry and reverse the declining trend.
Knight indicated that the depletion of fish stocks in Ghana's marine waters would put food security and goals for economic growth and poverty reduction in fishing communities at risk.
According to him, the declining fish catches and increasing reliance on imports are creating a growing fish-trade gap, affecting incomes, increasing poverty and declining nutritional well-being among Ghana's fishing communities.
He noted that the even though the government had developed a National Fisheries Management Plan for the marine sector which provided a roadmap for improved management with the objective of reducing fishing effort to achieve sustainable yields, weak implementation of the plan had made it impossible to reverse the declining trends in fish stock levels.
He, therefore, urged the government to redouble its efforts in that direction, while pledging the continuous support of SFMP to the Ministry of Fisheries and Aquaculture Development and the Fisheries Commission in rebuilding fish stocks.
Kofi Agboga, senior fisheries advisor, SFMP, expressed concern about the serial degradation of fish stock levels in Ghana's marine waters, describing it as a crisis situation which required drastic measures to reverse. He too, therefore, pointed on the need to develop a dysfunctional fisheries governance system.
Addressing these concerns, deputy fisheries minister, Francis Ato Cudjoe, disclosed that a new fisheries management plan would be drawn as the implementation period of the current Plan would end in 2019.
Cudjoe also disclosed that government would establish Marine Protection Zones to allow fish to spawn and that a Task Force had been established to undertake vessel inspections, while Vessel Monitoring Systems had also been instituted to enforce compliance with the 30-metre radius rule for artisanal fisheries and beyond for industrial vessels.
In addition, he said, the Ministry had trained observers who had been stationed on board the industrial fishing vessels to monitor their operations and check their illegal activities.