Gambian Vice-President Aja Isatou Njie-Saidy has called on the country's private sector to invest more in fisheries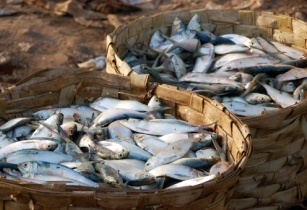 (Image source: xavi talleda)
The vice-president made this call at the 17th edition of the Trade Fair Gambia organised by the Chamber of Commerce and Industry (GCCI) at the Independence Stadium in Bakau.
"Against this backdrop, I use this opportunity to renew my call on the private sector to invest more in Agriculture and Fisheries, processing preservation, transformation and value addition given that we have barely six years to the Finish Line of Vision 2020," Njie-Saidy said.
According to Njie-Saidy, Gambia has increased investments in the fisheries sector, outlined in the 2014 national budget.
Saidy, however, stressed that more is needed to improve food security in the country.
"2013/2014 also witnessed the launching of Two Major Developments projects, namely FASDEP (Food Agricultural Security Development Project) and Agricultural Land and Water Management Project (NEMA). The total investment for the two projects is about US$30mn," the budget stated.
"Government recognizes that more investment needs to be done on Research, Science and Technology," it noted.