The Nordic Development Fund (NDF), a joint development finance institution of five Nordic countries, has approved a US$6.2mn grant for sustainable growth of aquaculture in Mozambique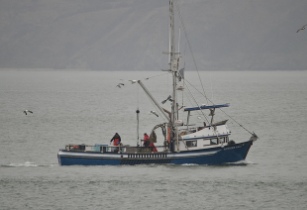 Mozambique's aquaculture industry provides a number of jobs for people in the country. (Image source: Rory Mizen/Flickr)
According to NDF, the grant will assist Mozambique to pilot and develop a sustainable aquaculture model to build social, economic and environmental coordination and disseminate best practices in the region through private sector involvement.
"The fund will be utilised to link small scale producers to large private operators through a community-based out-grower scheme. It is consistent with the country's green economy roadmap," stated NDF.
"Aquaculture is projected to increase substantially in Africa during the next decades. As a means to ensure sustainable growth in aquaculture, it is important to develop and pilot methods that are in line with an ecosystem-based approach, to integrate climate change adaptation and mitigation into the methods and maintain a gender focus," said a spokesperson of NDF.
The development of aquaculture in Mozambique plays an important role in the socio-economic development of the country. It provides cheap protein, improve the population's diet, create jobs, generate income and promote regional development, added the spokesperson.