The Government of Liberia and the government of Iceland have signed a US$3mn grant support towards the development of the fisheries sector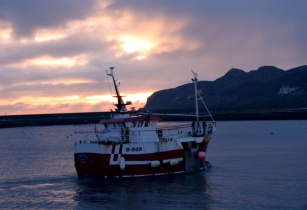 The initiative aims to boost the fisheries sector in the region. (Image source: Maxim Jalim/Flickr)
The grant aims at supporting the establishment of a competent laboratory for testing of fish products on the Liberian market.
Signing on behalf of the Liberian government, the Minister of Finance and Development Planning thanked the Icelandic government's head of delegation for the speedy pace at which the intervention came.
Samuel D Tweah indicated that the fisheries sector has underperformed over the years as a result of the lack of support to tap on its full potential. As such, President George M. Weah and the government of Liberia aim to further deepen the relationship with development partners with the goal of harnessing the full potential of the fisheries sector to impact economic growth and development.
Emma Metieh-Glassco stressed that the initiative is expected to enable the fisheries sector to obtain full knowledge of its valuable species for supply both on local and international markets.
She disclosed that the intervention will be piloted in three of the fifteen counties. She named Grand Cape Mount, Montserrado and Grand Bassa counties as targets for the first phase, with the hope of extending to other coastal counties.