Nigerian government has announced that it will stop issuing fish importation quota to the importers, aiming to boost up the local fish production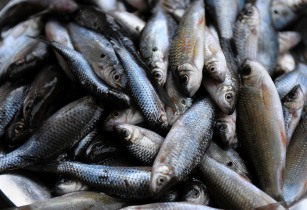 The country's domestic fish production has increased by 400,000 tonnes in last two years. (Image source: Cifor/Flickr)
In a meeting with the Ijebu Development Initiative on Poverty Reduction (IDIPR) in Abuja, Heineken Lokpobiri, the minister of State for Agriculture and Rural Development, confirmed the report.
In a statement to the Premium Times, Lokpobiri said that the quota limitation is expected to help in increasing local production of fish and other agricultural aspects in Nigeria.
With the country facing a current fish deficit of more than two million tonnes, the Nigerian government has urged citizens to invest more in boosting local fish production to create employment opportunities in the sector.
Reporting to the source, Lokpobiri said, "We realised that fish import is no more sustainable and what we did was to encourage those that import it to think of the backward integration by reducing the quota year by year."
"We want everybody to set up their fish farms, employ our people and create jobs for our people," he added.
The fish production in Nigeria has increased to about 1.2mn tonnes from 700,000 tonnes in last two years, said the minister.
Lokpobiri encouraged other states in the country to follow and abide by the Nigerian government's initiative for agricultural development. He further added that the government has planned to commission the fish feed mill near Eriwe village farm in Ijebu community of Ogun.
The decision of the Nigerian government can possibly cause the central banks of the country to face temporary shortfall of foreign currencies, particularly the US dollars. According to the industry experts, Nigeria may continue to impose restrictions on import to manage the situation.