Proteon Pharmaceuticals has announced an investment of US$24mn to accelerate commercialisation of its products, which aim to reduce the reliance on antibiotics within aquaculture and livestock farming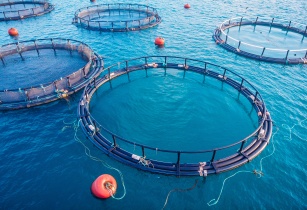 Nutreco invests in Proteon Pharmaceuticals to reduce the reliance on antibiotics within aquaculture and livestock farming. (Image source: Adobe stock)
Proteon Pharmaceuticals uses bacteriophages to reduce the need for antibiotics, improve on-farm performance and increase the sustainability of protein production.
The financing round was led by Nutreco, Aqua-Spark and PFR Life Science, a portfolio company of the Polish Development Fund (PFR). Other investors in the round included Montis Capital, Seventure Partners as well as a group of Angel investors.
"The funds raised from investors will support the company's efforts to reduce the use of antibiotics in livestock farming and to promote sustainable protein production and ultimately improve human health. We are proud that the potential of our company has attracted such a wide group of industry and financial investors who, like us, believe in the unique capabilities of bacteriophages," explained Jarosław Dastych, CEO of Proteon Pharmaceuticals.
Matthew Tebeau, chief operating officer of Proteon Pharmaceuticals, added, "This investment increases our ability to make bacteriophages available to the global livestock and aquaculture markets, where they will increase the environmental sustainability of protein production as well as significantly reduce the need for antibiotics."