Premier, one of the largest managed fishing businesses in South Africa, has announced that the company's revenue increased by 20 per cent from US$28.01mn to US$33.46mn compared to the prior period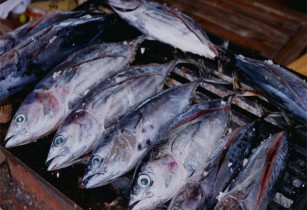 Premier holds medium to long term fishing rights in west coast rock lobster, south coast rock lobster, small pelagics, hake deep sea trawl, hake long-line sword fish, tuna as well as squid. (Image source: Nathan Dapon/Flickr)
According to the company, this is mainly as a result of increased sales volumes in the lobster and squid segments.
Premier delivered on its promise by concluding the acquisition of 50.31 per cent of Talhado during the 2018 financial year. Talhado is the largest squid company in the country and the deal is said to complement Premier's diversification strategy and extend its product basket. Further benefits from this transaction are expected to be realised over the next few years including synergies to enhance shareholder value.
The Group experienced increased landings due to good catch rates for the lobster division as well as bigger size mix for south coast rock lobster (SCRL). The bigger size mix resulted in the Group achieving an increase in US dollar pricing for SCRL as compared to the prior period.
In general, the increased landings also resulted in increased sales volumes for the company as compared to the prior period. The good catch rates, increased market prices and volumes resulted in the division maintaining its margin despite the strengthening of the Rand against the dollar in the first half of the financial year.
Reflecting on last year, Samir Saban, CEO of Premier, said, "These financial year-end results were realised as an outcome of excellent performances across most of the group's operating divisions which exceeded Premier's expectations, by increasing its overall catch volumes, achieving better pricing, efficient cost and vessel management."
Premier also holds medium to long-term fishing rights in west coast rock lobster, south coast rock lobster, small pelagics, hake deep-sea trawl, hake long-line swordfish, tuna as well as squid. Saban reiterated that the planned expansion of the abalone farm has already increased its capacity during the year under review from 120 tonnes to 160 tonnes. Premier expects to double its abalone spat production because of the expanded hatchery on the abalone farm.
"During the year, the abalone farm already employed 60 new employees and a further 200 additional employment opportunities will be made available over the short to medium term. This is in line with the Group's strategic growth plan to increase much-needed jobs and shareholder value as well as meeting its global demand for our product. The expansion will also further provide additional direct benefits in the communities in terms of job creation," said the company.