The Department of Agriculture, Forestry and Fisheries says the Abalobi social media application has expanded to include stakeholders who are driven to address challenges facing small-scale fish farmers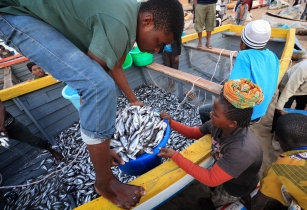 The Abalobi initiative brings stakeholders and traditional fishers together for the design and uptake of the app. (Image source: Dietmar_Temps)
The Abalobi initiative was set-up in 2015 in South Africa and is a mobile app which the department stated will become an integrated catch management system for fishers and fishery stakeholders.
"The Abalobi initiative is an open, transdisciplinary and social learning endeavour, bringing together various stakeholders, with traditional fishers taking centre stage as they direct the design and uptake of the app," according to the department.
"It is a participatory action research project with a strong community development interface. Abalobi, as a free mobile app and programme, is aimed at social justice and poverty alleviation in the small-scale fisheries chain, transformation in the way we produce knowledge, stewardship of our marine resources, and resilience building in the face of climate change."
Small-scale fish farmers in South Africa who are part of the Abalobi team, were involved in the design of the country's new small-scale fisheries policy, which emerged from a constitutional court order and international human and fishing right obligations.