Three Cuban aquaculture experts were called upon by Namibia's Ministry of Food and Industry to help boost fish production levels in the country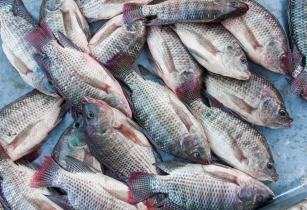 The Epalela fish farm in Namibia hit record production levels. (Image source: Bejim)
According to Esau, last year the three aquaculture experts whose contracts in Namibia have been lengthened by three years, achieved a record fish production of 60 tonnes at Epalela fish farm during 2014. The aquaculture experts were relocated to Mpungu fish farm in the Kavango West Region.
Following a high-level discussion with Cuba's minister of food and industry Maria del Camen Concepcion, Esau revealed fish production at the farm hit record levels.
"This is the highest production ever attained at the fish farm since its establishment, which is a commendable job," said Minister of Fisheries and Marine Resources, Bernard Esau.
"Mpungu has a production capacity of 20 tonnes of fish and during their stay they managed to stock all the production ponds with a total of 78,000 fingerlings and the harvest is expected to be done in March," said Esau.