Industry's leading seafood marketing executive, Victoria Parr joins Veramaris as business development director, North America to anchor further outreach into the US market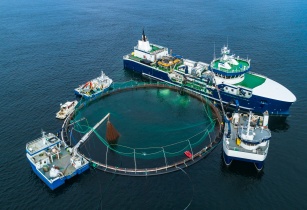 Victoria Parr brings her industry expertise and relationships to Veramaris (Image source: Adobe stock)
Veramaris is a globally oriented scale-up organisation that leads the ongoing revolution in new, sustainable feed ingredients for aquaculture and pet foods.
Victoria Parr's seafood credentials are exemplary and include director roles at the Alaska Seafood Marketing Institute (ASMI), and AquaChile with a focus on their premium brand, Verlasso.
Victoria Parr brings her industry expertise and relationships to Veramaris, where she will support partners in the aquaculture value chain to help them reduce their marine footprint and become more sustainable.
Parr plans to work closely with seafood wholesalers, retailers and foodservice professionals to help them understand how a scaleable algae source of EPA & DHA Omega-3 in the fish diet results in a healthy, delicious, sustainable choice on the plate.
Parr will also reach out to producers to help them understand the advantages like enhanced disease resistance, growth, and stress resilience that including marine algal oil provides for their businesses.
This past year has certainly been exciting for Veramaris, whose Omega-3 rich algae oil has been making waves not just in the aquaculture industry but in the pet food arena as well.
On joining Veramaris, Victoria Parr, said, "I have been fortunate to work with inspiring people and brands in my career. I am my grateful to the industry, especially to a core group who have supported me. We have the opportunity now to break away from the status quo. Demand for seafood is rising, and now is the time to be innovative ¬ even bold in how we add value and reduce friction all along the supply chain to the fork."