Egypt-Uganda Food Security has invested US$11mn in an abattoir near Bombo town in Luwero district, central Uganda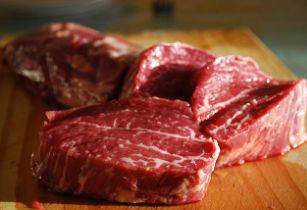 Uganda has an annual shortfall of 900,000 tonnes of processed and unprocessed beef products. (Image source: Alpha/Wikimedia Commons)
Located about 32 km north of Kampala, the Egyptian company's new abattoir will process and package meat, mainly beef, for both local and export markets. The abattoir has the ability to slaughter 1,000 cattle daily and can hold up to 5,000 animals. The modern facility also has coolers, skinning equipment and a processing plant.
"There is an export potential to the East African Community. Uganda's location will also make it easy to process, package and distribute our products in regional export markets," said Hassan Fath-allah, proprietor of the abattoir.
With more than 17mn heads of cattle, Uganda has a big population of livestock, but still has an annual shortfall of 900,000 tonnes of both processed and unprocessed beef products, according to data from the Uganda Meat Producers Co-operative Union.
Beef production has been growing steadily. It was at 107,000 tonnes in 2008, went up to 191,280 tonnes in 2012 and jumped to about 225,000 tonnes in 2014-2015. But demand has been growing faster than supply, which is constrained by the current beef production system that is largely subsistence-based and primarily uses slow-maturing indigenous breeds.
"With the diversity of the products it is intended for and structured to produce, Egypt-Uganda Food Security expects to contribute towards the bridging of the gap between the supply and demand of beef and its by-products in Uganda," Fath-allah said.