The EU has decided to grant a US$43mn grant that will assist the development of Zimbabwe's livestock sector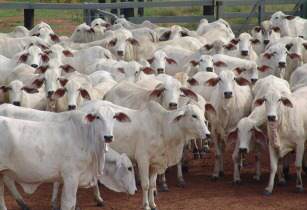 Zimbabwe was a major exporter of beef to the EU until 2000, when the FMD broke out. (Image source: Ericjuniormorais/Pixabay)
Specifically, the country's beef sector will receive an impetus through this grant, as exports and product quality will be enhanced. Following this will be the enhancement of Zimbabwe's agricultural sector, stated EU councillor for political affairs Giles Enticknap.
In 2000, the export of beef was banned from Zimbabwe to the EU, following the outbreak of foot-and-mouth disease (FMD). However, Enticknap said that the EU would now assist local companies meet the international standards through a range of programmes.
The EU is already assisting the Standards Association of Zimbabwe upgrade its laboratory to world class levels. Given the need for high standards of hygiene in the EU, the Zimbabwe government expects cattle farmers to increase the calving rate, which currently stands at 60 per cent.
The country's deputy minister for agriculture Paddy Zanda, who is also responsible for livestock, said that growing the number was as important as addressing inefficiencies. Only then would they be able to deliver the quality that the EU expects.