The Food and Agriculture Organisation (FAO) and the World Health Organisation for Animal Health (OIE) will join forces to control the spread of animal disease to improve food safety and promote safe trade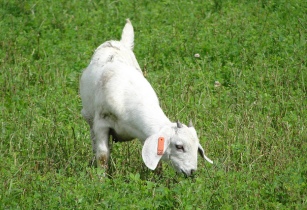 The FAO and OIE have been successful in curbing the spread of illnesses through initiatives like OFFLU and Crisis Management Centre for Animal Health. (Image source: Scott Costello/Flickr)
Foot-and-mouth disease, ovine rinderpest, African swine fever, rabies, zoonotic influenza and antimicrobial disease are among the prominent diseases that affect animals, stated the FAO.
The two organisations said that they will reinforce their partnership, by monitoring the use of antimicrobial and pharmaceutical products on animals, and make existing veterinary systems stronger.
Based on findings by the Intergovernmental Panel on Climate Change (IPCC), tropical vector-borne diseases like Rift Valley fever and malaria are highly sensitive to climatic fluctuations, these changes may even affect the distribution and migration of wild birds that harbour avian flu viruses.
"Animal health is of paramount importance to us, in order to eliminate hunger, food insecurity and malnutrition. We are committed to tackling high-impact animal diseases together with OIE, WHO and regional and national partners," said José Graziano da Silva, FAO director general.