The Kenyan Administration Police plan to use a global positioning system (GPS) to fight cattle theft and recover stolen animals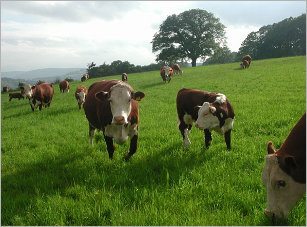 Cattle rustling in Kenya has been made a commercial activity. (Image source: rfidroundup)
"A GPS chip will be inserted under the skin in one animal of the herd. With it we will be able to monitor the movements of the whole flock," said Administration Police commandant Kinuthia Mbugua.
Cattle rustling in Kenya has been made a commercial activity and combating it through disarmament of the communities involved have failed.
Mbugua said that research by security and livestock experts has shown positive results and was confident the menace would be stamped out in regions prone to rustling.
All the provincial and district offices in the country have been computerised and administration officers have been trained on modern ways of dealing with the problem using the latest technology.