Malawi's dairy sector will receive a US$1 million investment grant from the US African Development Foundation (USADF)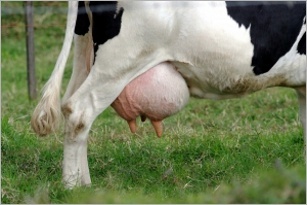 An investment of US$1 million will be made across seven dairy projects in Malawi. (Image source: rburgoss/sxc.hu)
The investment across seven dairy projects in the country will be aimed at improving production, developing domestic and export markets and improving nutritional food supply in Malawi's marginalised communities.
Speaking at the 11th US sub-Saharan Africa Trade and Economic Cooperation Forum (AGOA), USADF president Lloyd Pierson said the foundation was providing financing so Africans could 'do the work' they need to do.
"In Africa, we have no American staff. We believe that Africans can take care of their own destiny, can do the economic development work that is done. We only have Africans who are managing our programmes," he said.
Pierson stated that Malawi's dairy industry would receive 100 per cent of the grant, without any of the funds going to contractors or middlemen.
"That is $1 million directly to create income," he remarked. "Our data shows that for every $1 million that is committed, at least $3.6 million is generated.
"That would mean that $1 million would create $3.6 million in economic development activity in those communities."
Pierson highlighted that it was important to help people at the very 'economic bottom rung' of society.
"When an individual for the first time in their life can support their family, can earn an income, you see a remarkable change," he said.
Malawi National Association of Business Women partner director Mary Malunga stressed the investment would become a major component to reducing extreme poverty in Malawi.
"More farmers are now able to increase their household incomes because USADF has provided both the capital and the training services needed to move small farmers to the next level," she explained.
Sharing her insight, USADF board member Mimi Alemayehou said the grant would strengthen the household income and nutrition of almost 4,000 smallholder farmers and some 20,000 family members.