A final ruling from the US Food Safety and Inspection Service (FSIS) has approved the importation of boneless meat and other beef products from Namibia, making the country the first African nation to be approved for beef export to the US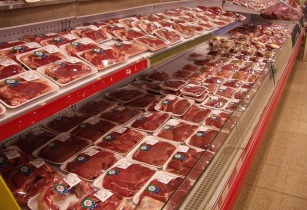 Only 33 countries worldwide have been approved to export meat to the US and Namibia is the first African country on the list. (Image source: Ramona/Flickr)
The FSIS confirmed the eligibility of Namibia to export meat products to the US, according to a statement issued by the US Embassy in Windhoek. The statement said that the United States Department of Agriculture (USDA) has added Namibia to the list of countries eligible to export beef to the United States.
The decision will allow Namibia to export boneless (not ground) raw beef products such as primal cuts, chuck, blade, and beef trimmings from certified establishments to the United States.
Beef exports to the United States could reach up to 860,000 kg in the first year, increasing to 5.7mn kg in five years, the Namibian application for approval stated.
The ruling for Namibian beef to the US comes after the United States Cattlemen's Association (USCA) initially opposed Namibian beef on the grounds of the potential risk of foot and mouth disease (FMD) spreading to that country's livestock market as a result of Namibia's proximity to FMD-affected countries Angola, Zambia and Botswana.
The FSIS stated that Namibia's laws, regulations, and inspection system are equivalent to the US inspection system for meat and meat products.
US Ambassador to Namibia Thomas Daughton welcomed the final rule and said, "This is truly great news and represents the culmination of literally years of hard work by officials of our two great nations. This move opens an important new market to Namibian beef producers."