The Norwegian Investment Fund for Developing Countries, Norfund, announced an investment of US$7.4mn in Verde Beef Processing, an Ethiopian beef producer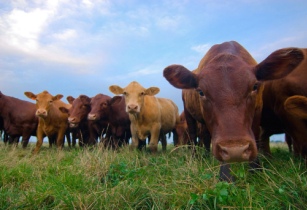 Norfund to invest in Verde Beef Processing in Ethiopia. (Image source: Ryan Thompsom/U.S Department of Agriculture/Commons)
Verde Beef Processing (VBP) is an integrated beef producer that undertakes feed production and feed lotting activities. The company produces premium beef and aims to become the largest cattle processing operation in Eastern Africa. It has a target output of more than 130,000 carcasses per year.
The capital provided by Norfund will help VBP become the largest cattle processing operation in Eastern Africa by enabling the construction of a state of the art abattoir and meat processing facility, which is currently underway, and also fund working capital for the business. Norfund will work alongside 8 Miles who made an initial investment into VBP in November 2015.
The farm is located in the Adami Tulu district, Oromia regional state, Ziway Ethiopia, close to the new railway line to Djibouti. The company is part of the agricultural transformation in Ethiopia and has been instrumental in the development of the surrounding community through the purchase of bull calves and inputs for feed. The company has today created over 400 jobs directly on the farm with the upgraded skills needed for competing in the global beef market. In addition, more than 3500 jobs have been created indirectly through local sourcing of calves and feed inputs. As the company expands, these numbers will grow and is anticipated to reach 2000 employees and supporting over 50,000 livelihoods when the company reaches full operation.
Scott Friesen, Chairman and Co-founder of VBP said, "We're excited about the partnership with Norfund which will enable us to provide incomes to thousands more families annually, generate US$18mn of revenues in 2018, reach an export value of US$100mn annually by 2021, and further develop the important meat sector in Ethiopia. Verde Beef is a critical project that is aligned with the Ethiopian government's focus on job creation, increasing exports and introducing improvements to the agricultural sector."
Managing Director of Norfund Mr. Kjell Roland added, "This is our first direct investment in Ethiopia, and Norfund is delighted to contribute to Ethiopia's growth and export through Verde Beef" adding that "this investment is focused on employment creation and export and fits very well with our strategy to contribute to sustainable enterprises and economic development in Africa."