The International Atomic Energy Agency (IAEA) and the Food and Agricultural Organisation (FAO) are working with Zambian experts to address drug resistant microbes as well as food contamination in meat and other animal products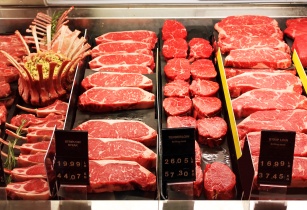 IAEA and FAO are working with Zambian experts to address drug resistant microbes and food contamination in meat and other animal products. (Image source: Adobe Stock)
The Zambian government agencies are paying increasing attention to food safety issues, but the public awareness is low. This can cause life-threatening outbreaks of food poisoning. The causes of food poisonings and contamination range from production and handling practices to the unsafe use of veterinary drugs among others.
For many years now, IAEA and the FAO have worked in collaboration with national authorities to help and support the country's efforts to improve food safety in staple crops and animal products. Recently, these efforts have focused on meat and other animal products. Approximately half of urban consumer's food expenditure is of livestock food products and grains, whereas the rural population is thought to rely more heavily on grains. As Zambia develops and its citizens' incomes increase, the national diet is likely to change to meat, growing the meat processing industry.
The IAEA and FAO are working with Zambian experts to address drug resistant microbes as well as food contamination in meat and other animal products. Part of this involves strengthening the capabilities of the country's Central Veterinary Research Institute (CVRI).
"Food safety is a priority for Zambia, and we are glad for the IAEA's support in building our laboratory capabilities and encouraging collaboration among our institutions," said Gerald Monga, principal veterinary research officer at the CVRI.
The presence of animal and zoonotic diseases such as colibacillosis and coccidiosis burdens animal production and requires veterinary drugs for treatment and control. However, remnants or drug residues which remain in animal products increase health risks, lead to drug resistance, and impede exports.
To help prevent these risks, the Joint FAO/IAEA Centre of Nuclear Techniques in Food and Agriculture has trained scientists and supported analytical testing for a Zambian residue monitoring programme – to make sure meat and other products are only sold once they no longer contain residues. These efforts, supported by the IAEA technical cooperation programme, are helping to prevent potentially harmful chemicals entering the food supply and guide the country's use of antimicrobials in animal production.
The CVRI is now able to regularly test for residues.