Nairobi-based software company Fika Systems Limited has built an easy-to-use feed formulation software that it hopes will enable farmers to develop suitable, well-balanced feeds for their livestock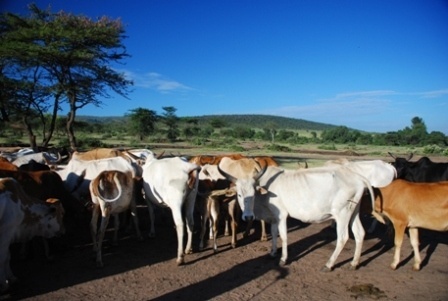 Fika Systems' formulation software could help cattle farmers plan their feeds. (Image source: Imagin Extra)
By using the programme, Fika Systems has claimed that a farmer would be able to make daily feeds for their livestock for no more than US$940 a year.
"The software takes into consideration individual farmer's needs, the herd butterfat content, weight and available sources of feed constituents," said David Shikaga, software development manager at Fika Systems.
"While millet may be available to farmers in western Kenya for the formulation of feeds, farmers in Kirinyaga [in central Kenya] may have to use rice bran."
The software package can formulate and analyse feeds for dairy cattle, explained Shikaga to delegates at a recent trade exhibition in Nairobi.
The programme has been developed with animal nutrient requirements obtained in the National Research Council Bulletin and ingredients composition data from locally available feed resources provided by the Kenya Agricultural Research Institute (KARI) and Egerton University, Njoro.
It has also been designed to run on various Microsoft operating systems, such as Windows, and is currently being put through its paces on a trial basis.
Fika Systems plans to work closely with KARI to come up with an online platform where farmers can access the software.
"By using the software, farmers will be able to know what amounts of available feed resources to mix to right the correct proportions," observed Shikanga.
"This will be determined by the available feed resources in an area, while the software will also allow farmers the freedom to select which materials to mix depending on their dairy cows needs."
Shikanga noted that farmers would be able to pay for the service via a mobile money transfer system such as MPESA.
Mwangi Mumero