The Portfolio Committee on Agriculture, Forestry and Fisheries welcomes the National Prosecuting Authority's (NPA) announcement of its investigation into the Estina Dairy Farm project at Vrede, Free State Province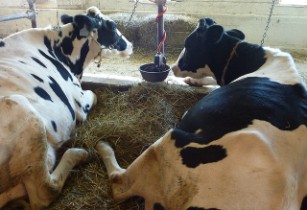 The committee will investigate the alleged corruption in the Estina Dairy Farm case. (Image source: Melanie K Reed Photography/Flickr)
The Committee has been following developments at the farm closely and noted the responses from the province to allegations of mismanagement of the farm animals, rotting carcasses and corruption.
The NPA seized the farm recently and according to its Asset Forfeiture Unit, this was a scheme designed to defraud and steal monies from the Free State Department of Agriculture.
The Committee hopes that the NPA undertakes its investigation unhindered and will await the report on conclusion. The Chairperson said the law must be allowed to take its course without any interference and the truth shall emerge finally.