Zagro Asia Limited has conducted testing of its major disinfectant Ultraxide against African Swine Fever (ASF)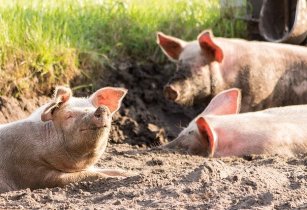 Zagro Asia Limited had commissioned for independent evaluation of Ultraxide against the ASF virus in Spain. (Image source: Lichtsammler/Pixabay)
Zagro believes that at this point in time, only a sound biosecurity measure is feasible against ASF, with no vaccine nor other medical treatment currently available.
ASF has been causing a large number of infections in pigs across Europe, China and Southeast Asia with devastating effect to the farms and to the Economy.
Zagro Asia Limited had commissioned for independent evaluation of Ultraxide against the ASF virus in Spain, in accordance with the EN 14675 test method, which was modified to enable testing against the ASF virus. The testing was done in a European Union reference laboratory for ASF.
According to Zagro Asia Limited, the disinfectant Ultraxide possesses virucidal activity for the referenced strain of African swine fever virus (Ba71V) at 1:300 (one part of test product plus 300 parts of diluents), 1:200 (one part of test product plus 300 parts of diluents) and 1:100 dilution (one part of test product plus 100 parts of diluents).
The result shows that it reduces >4 log10 of ASFV cytopathic effect, as required by the standard EN14675.
The results provided confirmation of the efficacy of Ultraxide in deactivating the ASF virus rapidly, not only in a laboratory set up but also in real life farm settings.
Zagro Asia Limited is a leader in agrisolutions with footprints in more than 70 countries.
Extensively used in farming communities worldwide, the company's range of disinfectants, specifically Ultraxide, are tested to destroy animal viruses.