Acacia Foods, B.V. and Tyson Foods, Inc have committed to a long-term strategic investment in Buchan Ltd, a holding company of Irvine's Group, one of the leading chicken companies in South Africa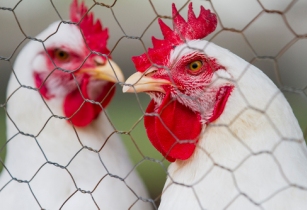 Irvine's has been producing chicken in Southern Africa since the 1950's. (Image source: Irvine's Group)
Buchan owns and controls Cobb Africa, Irvine's Botswana, Irvine's Mozambique and Irvine's Tanzania
Commenting on the expertise and depth of the new investment group, Irvine's noted that with the strategic investment, the company looks forward to develop and integrate poultry production throughout Africa.
The company further aims to develop the poultry industry in the region by accelerating its success across the continent.
The Irvine's Group, started as a family-run business in 1954 with operations in Zimbabwe, has expanded into an integrated poultry business servicing the Sub-Saharan region of Africa.
Emphasising an interest and desire to participate in the expansion of a business critical to the daily welfare of Africans, Donnie Smith, from Acacia Foods, B.V. and former CEO of Tyson Foods, Inc, said, "Current projections predict that the population on the African continent will double within the next three to four decades to approximately two billion. Affordable sources of protein will be increasingly important as the population swells. Poultry is the most efficient land-based converter of feed to protein."
"Having spent 36 years at Tyson Foods, Inc, I am thrilled to be working with the Irvine's to fulfil our shared dream of creating affordable food solutions through the poultry value chain across Sub-Saharan Africa," he further added.