To educate practicing and aspiring smallholder farmers, entrepreneurs on poultry farming management, agricultural firms Bizy mind Investment, Sly Investment and Agriculture Entrepreneurs Society (AGESO) have planned a series of workshops called Mega Poultry Management Workshops in Malawi's Blantyre, Lilongwe and Mzuzu cities, from November to December 2021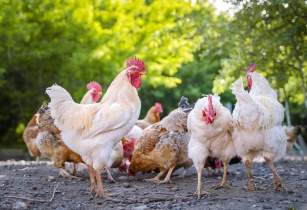 Through the workshops, participants will be taken through all the appropriate levels of poultry management that include proper housing management, feed formulation, etc. (Image source: Adobe Stock)
Sly Investment operations manager Bester Kayaye said the workshops seek to capacitate smallholder farmers with the right tools to venture into poultry farming business as integral element for economic inclusion.
"Through the workshops, participants will be taken through all the appropriate levels of poultry management that include proper housing management, feed formulation, vaccination programme, marketing disease and parasites control, biosecurity, brooding system, and basic accounting concepts which are very important for a farmer to make sound decisions on daily developments of his poultry business," Kaye said.
Kayaye added that the workshops also focus on inclusiveness of youths into poultry.
In an interview with The Maravi Post, CEO of Bizy Mind Investment Yusuf Labana said, "These workshops are being sponsored by Dhala Chickens, Al Falah and Charles Stewart Foods Limited, with an aim to help poultry farmers with the right management tools for successful business administration, as many tend to enter into business poultry business with little to no knowledge of running the business," he added.