Leading animal nutrition and feed additive producer BIOMIN has announced its involvement in a four-year, US$11mn EU-backed research consortium effort to address the challenges of pig and poultry production by creating a new technology to analyse animal-microbiota interactions at the microscale and produce 3D visualisations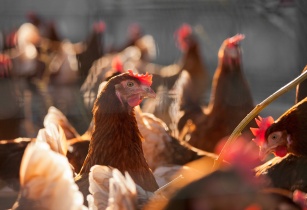 The role of animal host-microbiota interactions is crucial to understanding gut health, and thus improving animal health, welfare and performance. (Image source: Adobe Stock)
The Project 3D'omics, which involves 13 partner organisations from 11 countries and receives funds from the European Union's Horizon 2020 Research & Innovation Platform, is led by the University of Copenhagen in Denmark, and has the potential to improve the sustainability of animal production.
"Gut microorganisms have a systemic impact on many biological processes of farm animals. Because of this, understanding animal-microbiota interactions is recognised as one of the key steps to advance towards more efficient animal production, more sustainable procedures and to improve the welfare of animals," said Antton Alberdi, assistant professor at the Center for Evolutionary Hologenomics, GLOBE Institute at the University of Copenhagen and 3D'omics project coordinator.
"The role of animal host-microbiota interactions is crucial to understanding gut health, and thus improving animal health, welfare and performance," noted Dr Christian Kittel, research programme director Gut Performance at BIOMIN. "We see continued interest in -Omics based tools that help our customers adopt precision animal farming, and we expect this interest to further increase in the future," he added.
Over the past several years BIOMIN has applied - Omics technologies to address animal/bird gut health and performance aspects on-site at commercial operations using portable sequencing devices and advanced analytics.
"As we continue to roll out microbiome analysis services for customers in more markets globally, we're looking in parallel five to 10 years into the future in terms of technological innovation at what these technologies could offer to the industry and our customers," stated Dr Kittel.