Evonik has introduced its GAA product after the former supplier terminated its agreement to enhance energy metabolism in livestock production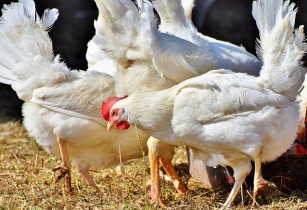 Adding GuanAMINO to animal feed can significantly improve feed conversion in livestock production. (Image source: Capri23auto/Pixabay)
The end of the previous arrangement has opened up options for Evonik to further develop the use of GAA in animal nutrition and provide its GAA product to the global market.
GuanAMINO supplies farm animals with the natural creatine precursor GAA, which provides animals with creatine in the best possible way, improves their performance, ensures optimum nutrient use and therefore returns over feed costs.
"GuanAMINO is the best supplemental creatine source due to its outstanding stability in feed processing and high bioavailability to the animal. Adding GuanAMINO to the feed closes the gap in creatine supply, thereby increasing the efficiency and effectiveness of nutrition and optimising production costs of farm animals," said Dr Torben Madsen, head of product line sustainable healthy nutrition at Evonik Animal Nutrition.
"With GuanAMINO, we offer our customers the best creatine source and therefore another performance-enhancing solution in our portfolio for sustainable, animal protein-free diets," added Madsen.
Creatine is vital for vertebrates as it helps ensure a sufficient supply of high-energy, demanding cells (especially muscles). Adding GuanAMINO to animal feed can significantly improve feed conversion in livestock production.
In the body, creatine is formed through GAA methylation, which itself is created by the amino acids glycine and arginine. In fast-growing animals, however, it is estimated that the synthesis of the body only covers around two-thirds of the daily creatine need required. The remainder must be supplied by adding to the feed.