Evonik has expanded its customer service offering for its animal nutrition customers with a new digital portal called 'myAMINO' complementing its strong personal customer-centric approach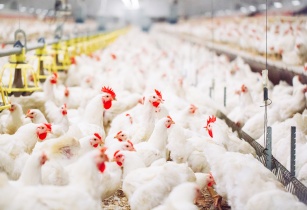 myAMINO provides customers with access to products, services, information, training, contacts, partners and order management for animal nutrition. (Image source: Adobe Stock)
Through the new e-business portal, Evonik has brought together its digital customer activities and services and added two web stores. myAMINO will become the first digital point of contact for customers, making interacting with Evonik as convenient and as efficient as possible.
The launch of myAMINO e-business portal marks an important milestone in Evonik's digitalisation strategy to strengthen its animal nutrition business as part of Evonik's Nutrition & Care Life Sciences division. Offering digital customer experience, Evonik is taking the next logical step in implementing its system house strategy for sustainable animal nutrition-a field for innovation in nutrition and care.
"Fostering e-business is one of our main strategic goals," said Dr Dirk Hoehler, head of sales and eBusiness in the animal nutrition business line. "We want to make it as convenient as possible for our customers to contact us, find relevant information and process their orders".
myAMINO provides customers with access to products, services, information, training, contacts, partners and order management for animal nutrition. Customers simply register to become active users on the portal. They can then log in at any time and browse, order, call up analytics data, or track delivery data, etc.
Online shopping on myAMINO allows customers to search Evonik's core portfolio of products such as MetAMINO for different categories, such as packaging types or animal species. They can thus obtain an overview of the range of products and services tailored to their individual needs and place orders around the clock.
The second webshop makes it possible to order additional products and services, such as laboratory equipment for amino acid analysis, online. The registration process in this webshop is straightforward, and payment can be made via PayPal or credit card.
The company stated that intuitive navigation, all relevant information in one place, fast response times and efficiency are crucial for positive customer feedback and high usage.