Flourishing livestock and animal industry has catalysed demand for animal feed probiotics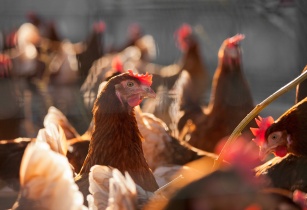 Fact.MR launches a report analysing demand for animal feed probiotics market. (Image source: Adobe stock)
Probiotics are sourced from bacteria such as enterococcus, lactobacillus, pediococcus, and bacillus, and non-bacteria yeast and fungi. These are given to animals to improve the gut, digestion, and overall health.
Analysing consumer spending behaviour, increase in disposable income, consciousness towards health and food, and other key factors will strengthen demand for animal feed probiotics over the coming years, which will generate a billion dollar opportunity for new as well as existing market players.
As per a recent market intelligence analysis, the global animal feed probiotics market is set to expand at a healthy CAGR of close to 7% over the forecast period of 2021 to 2031.
Key Takeaways from Market Study
• The global animal feed probiotics market is anticipated to add 2X value by 2031 as compared to 2021.
• Lactobacillus bacteria capture a governing share of the market, and are set to create over a billion dollar opportunity over the long-term forecast period.
• Companion animals are the fastest growing segment and will acquire nearly one-sixth market share by 2031.
• China, India, Germany, and the United States of America are key countries dominating demand for animal feed probiotic products.
Growing demand for animal feed probiotics has allowed the market valuation to grow rapidly in the past half-decade. Despite market fragmentation, higher potential of the product will attract new players into the market over the coming years.
These insights are based on a report on Animal Feed Probiotics Market by Fact.MR.