The US Department of Agriculture (USDA) has teamed up with other organisations to implement a poultry development project in Ghana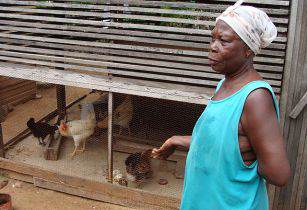 Ghana's poultry and feed industry, and the country's protein-seeking consumers are expected to benefit from the programme. (Image source: USAID Africa Bureau/Wikimedia Commons)
USDA will implement the programme with American Soybean Association's (ASA) World Initiative for Soy in Human Health (WISHH) programme. Ghana's poultry and feed industry and its protein-seeking consumers, along with US soya bean growers, are all expected to benefit from it.
The multi-faceted project will promote the use of improved poultry feeds and procure feed ingredients, including 15,000 metric tonnes of US soya bean meal. It will train Ghanaian poultry producers, improve feed milling practices and products, enhance storage and handling of feedstuffs, among other things.
Wade Cowan, president of ASA, said, "Nowhere is there greater need or bigger potential return on investment in agricultural development than in sub-Saharan Africa. WISHH is a trailblazer for trade."
USA Poultry and Egg Export Council V-P for marketing, Greg Tyler, said its members believe that US support of the Ghanaian poultry industry and other agricultural development programmes are part of an important relationship between Ghana and the USA, which in turn will allow for a healthy trade environment between the two nations.
"The project will contribute to increasing the supply of both meat and eggs to address ever-growing demand in Ghana", said William Brown, country director of Adventist Development and Relief Agency for Ghana, which is a partner on the initiative. "The project could trigger the growth of poultry, maize and soy industries, which will provide employment and increased income," he added.
The Ghanaian government is trying to revamp the country's poultry industry which has slumped in the last three decades.