Agri-tech company Poultry Sense and specific microbial solutions company Lallemand Animal Nutrition have joined forces to improve the reliability and credibility of data gained from commercial farm trials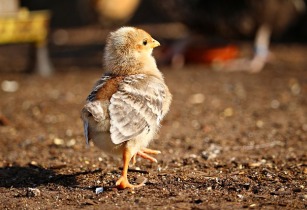 The technology will provide insight when introducing or changing products. (Image source: rihaij/Pixabay)
Barry Thorp, veterinary adviser at Poultry Sense, said, "This trial will see us install our new real-time data solution on a couple of poultry farms that work with Lallemand, to see what impact introducing new products has on bird health, welfare and productivity.
"The technology will provide insight when introducing or changing products, as any adjustments in bird health or performance can be identified and analysed by our team, whether they are related to the product or not, such as daily liveweight gain."
"This data will also provide Lallemand with the ammunition required to stand out in a competitive market when, providing their customers with accurate data that will help increase their confidence in these new options," added Barry.
Hannah Elliott, monogastric sales and technical support at Lallemand Animal Nutrition, said that they are looking forward to collaborating with Poultry Sense on this trial.
"We're eager to embrace this new, innovative technology, which will enable us to look at poultry houses on a zone-by-zone basis as opposed to a whole house basis. This will give us much more accurate insight on how birds are performing and behaving when our products are used. With the Poultry Sense team's expertise, we're hoping to interpret and analyse this extensive real-time farm data and use it to support the existing European and technical data we have, as well as the good feedback we get from customers."
"We often see positive changes in behaviour as well as an increased stress resistance when our products are used and we want to be able to capture this. We feel that this data and the expertise of the Poultry Sense team will help maximise the efficiency and reliability of commercial trials for us, as we value the importance of data in continuous progression and working with our customers to enhance welfare and take production forward to the next level," Elliott concluded.