Cameroon's Ministry of Economy, Planning and Regional Development (MINEPAT), recently revealed that US$3.2mn will be contributed towards the construction of a chicken production and processing unit in Yabassi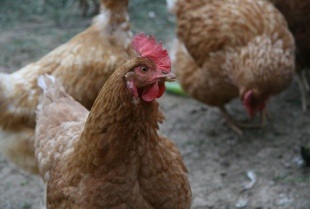 The chicken production and processing unit will be located in Yabassi. (Image source: LollyKnit/Flickr)
Yaouba Abdoulaye, a delegate from MINEPAT, made the announcement during a recent visit to Yabassi, which is located in the Nkam Division of Cameroon's Littoral Region.
According to Abdoulaye, the 25,000-square metre chicken facility will serve as a central market for local producers, chick suppliers and poultry product farmers.
The newly-launched Agropole Programme will contribute US$1.3mn towards the facility, while the remaining costs will be met by the government, he explained.
Abdoulaye said the facility will be geared towards boosting Cameroon's poultry yield from 207,000 chickens per year to 528,000.
The overall objectives in the short- and medium-term centre around job creation; the modernisation of traditional production methods; combatting food shortage given the ever increasing consumer demand; and ensuring the quality of goods while maintaining economic balance threatened by imports of foreign foodstuffs, Abdoulaye explained.
Meanwhile, the host community and their local authorities will benefit from social amenities like electrification, improved road network and water sources, among others, he added.