The Nigerian state of Imo has announced that it will help revive the Avutu Modern Poultry farm in Obowo, currently in an abandoned state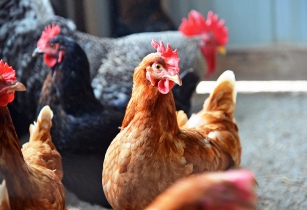 The poultry farm was reportedly the largest in West Africa at the time when built by late governor Sam mbakwe. (Image source: United Soybeans Board/Flickr)
According to AllAfrica, Rochas Okorocha, governor of Imo, said that the state government had asked a South Africa-based firm and Crux Industries Nig Limited to bring the establishment back to business.
The farm reportedly covers an area of 20 sq km.
Frank Ibeziem, MD of Crux Industries Nig Limited, said that although abandoned for over a generation by past administrations, arrangement had been concluded to resurrect the institution.
This, Ibezeim added, includes feasibility studies, installation of one million water tanks, administrative and residential blocks and at least, two poultry beds.
"The capacity of the facility will be 2.5mn birds a year, 40mn eggs a year, processing plant with cold room, hatchery, feed mill and 45 poultry houses in nine plots."