The Kenya Agricultural Research Institute (KARI) has developed a new breed of indigenous chicken that attains better weights faster than other local breeds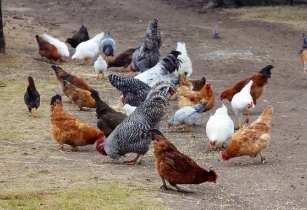 KARI has taken more than a decade to study strengths and weaknesses of local chicken breeds from across Kenya. (Image source: hyper7pro)
Developed in KARI's Naivasha Poultry Development Institute, the new breed known as kienyeji chicken, achieves a weight of 1.5 kg in five months.
According to KARI, the new breed is resistant to disease and parasites and is better suited for local climatic conditions.
"Its ability to withstand harsh climatic conditions is amazing. Its feathering system makes it adjust better to varying climatic conditions – including in arid and semi-arid conditions," observed Dr Ann Wachira, a senior researcher heading the project.
"Studying different breeds followed by selection and interbreeding under laboratory conditions led us to produce this breed," added Dr Wachira.
Before releasing the new breed to farmers, KARI researchers ensure that they are vaccinated against deadly Mareck's diseases and culls the weak ones before they reach the market.
"We are currently at the research level of the project where we are collecting genetic resources, producing the breeding stocks and hybrids for later dissemination to farmers," observed Professor Alexander Kahi, the project leader at Kenya' Egerton University and a researcher in animal genetics.

Mwangi Mumero