South Africa's poultry industry has expressed fears that cheaper products being opportunistically imported or dumped into the market could lead to its collapse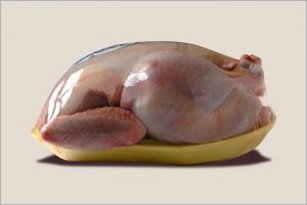 Poultry products dumped in South Africat are sold at a much lower price. (Image source: asifthebes/sxc)
Ecowize managing director Gareth Lloyd-Jones explained, "When dumping a product, the producer is simply looking to dispose of the product and recover input costs.
"Therefore, poultry products that are dumped into the South African market can be sold at a much lower price than local products."
Predictions by economists that the African rand will strengthen and make imports even more cheaper as the Eurozone financial crisis take hold has added severe pressure on local producers to keep poultry costs down.
Incidences of chicken dumping in South Africa are likely to increase over the next few months, as suppliers to European economies look for ways to dispose surplus product, Lloyd-Jones warned. The local market has already been oversupplied with poultry products.
Often, the surplus food gets diverted to countries whose products do not have same import tariffs to avoid import duties, and therefore the safety of poultry products is also likely to be compromised, he added.
The price of chicken has remained at 2008 levels, but the feed price, which currently represents 60 per cent of the chicken producer's costs, has doubled. The rise of costs such as electricity and fuel has made it extremely difficult for producers to keep prices low.
It's not sustainable for the poultry sector to keep absorb these costs on a long-term, and many small and medium operations might not be able to continue their business, Lloyd-Jones pointed out.
The oversupply issue will arise in countries like Brazil and Thailand that are currently exporting poultry to the European market, a report by Cape Business News said, and added that the countries would be looking to undercut markets like South Africa.
South Africa has already seen instances of chicken dumping from Brazil, which resulted in the government enforcing a section of the Customs and Excise Act of 1964. However, this covered only the deboned breast meat and Mechanically Deboned Meat (MDM).
Lloyd-Jones called upon the South African government to impose stricter regulations in terms of licences and import legislation to protect the local producers. Alternatively, a quota system can be introduced, he opined.
"Regulation can be introduced to stipulate a certain proportion of retail stock to be local produce. The local producers can also be supported by providing certain subsidies, for example water, maize and veterinary," Lloyd-Jones remarked. 
Currently, South Africa's poultry industry employs more than 30,000 people and this number would drop should nothing be done to control dumping, he stressed.