Ghana has called for heavy investment in order to boost the country's livestock and poultry sectors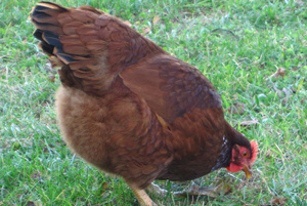 Ghana has imported large quantities of yellow maize as poultry feed. (Image source: wattpublishing/flickr)
The investment would address Ghana's local meat deficit, which stands at 50 per cent, lower production costs and would add value to Ghanaian animal products, said Ghana's Food, Agriculture and Livestock deputy minister Alfred Sugri Tia.
Ghana imports most of its animals and frozen meat needs; a situation Tia said needed to be reversed. The government was trying to control the import of poultry products into the country.
"While the live animals are moved into Ghana by road daily from our neighbouring countries, namely Burkina Faso, Mali and Niger, day-old chicks were brought in by air, while frozen beef, chicken and pork come in through the harbour," he remarked.
Ghana has implemented the National Cockerel Project, established legume fodder gardens, and given subsidies on fertilisers to support livestock farmers.
The country has imported large quantities of yellow maize as poultry feed, in response the poultry industry's call to provide a buffer stock of yellow corn, to help combat rising feed price and save businesses from collapsing.
The minister appreciated the role of agri-oriented banks in making sure that farmers in the poultry sector had access to adequate funding to put the right technologies and measures in place to increase production.
Noting that the domestic livestock production in Ghana had been led by small-scale farmers and confined mainly to the northern savannah and the coastal plains, Tia called on educational institutions to develop strong entrepreneurial academic courses to make graduates self-employed and reliant.
The Ghana Poultry Council was being reshaped to act as an advisory board to the Minister of Agriculture on matters concerning the poultry industry, he added, expressing hope that sector would in a few years be able to cater to the local demand.