South Africa has signed a trade protocol with the US to allow the import of US poultry meat and day-old chicks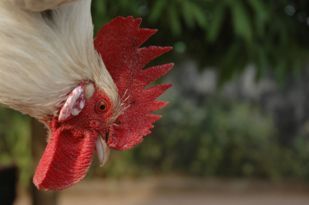 South Africa will continue to import poultry from regions of the US that are not affected by avian influenza. (Image source: Camilo Forero/Flickr)
An import quota for US chicken into South Africa had been agreed upon in June this year, but after the outbreak of avian influenza in the US, South Africa had banned the import poultry meat from the US, effectively holding up the implementation of the agreement, citing sanitary regulation of beef, pork and poultry meat.
In retaliation to the South African ban, the US announced earlier this month that South Africa's benefits under the African Growth and Opportunity Act (AGOA) would be suspended in 2016 unless concerns related to agricultural imports were addressed by the African nation. Specifically, the US wanted the South African ban on US poultry to not be country-wide, but to be regionalised.
Under the new protocol that has been agreed upon, South Africa is allowing for continued exports of poultry from those areas in the US that are not affected by avian influenza, in the event of a future outbreak. A statement from South Africa said that negotiating a protocol that secured market access and protected health had been a difficult process, but that the agreement had helped the country maintain its AGOA eligibility. The statement also added that the quota of 65,000 tonnes of US poultry imports will be implemented by 31 December 2015.
The move was lauded by presidents of the US-based National Chicken Council and USA Poultry & Egg Export Council.