South Africa's trade regulator has announced a temporary increase in anti-dumping duties on selected frozen poultry product imports from five exporting nations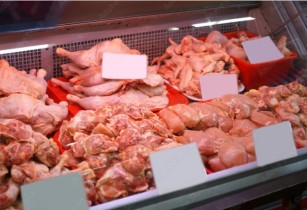 The new duties will apply to products from Brazil, Denmark, Republic of Ireland, Poland and Spain. (Image source: Adobe Stock)
However, the change looks likely to add to the economic conditions that are likely to drive up chicken prices in the country.
The new duties will apply to products from Brazil and four European Union (EU) – Denmark, Republic of Ireland, Poland and Spain – according to reports by MoneyWeb.
According to this source, poultry meat from these countries present a 'major threat' to the South African poultry sector, in terms of production capacity and employment prospects.
According to national trade movement FairPlay, these tariffs will apply till June 2022. By that time, the country's trade regulator is scheduled to have completed its review of the nation's poultry industry's case against these five countries.
On behalf of FairPlay, its founder Francois Baird has welcomed the news of the temporary import tariffs. "FairPlay has repeatedly called for speedier action on anti-dumping applications, and we are pleased with this decision. Moreover, this is another nail in the coffin for dumping and predatory trade denialists," he added.
Higher chicken prices forecast
The additional import duties will likely be among the factors driving up chicken prices in 2022 for South African consumers.
Provisional anti-dumping duties imposed on imports of frozen chicken range from 85% for Spanish product to 265% for Brazilian chicken, reports Fin24. For Ireland and Denmark, the new rate is 158%, and 97% for poultry from Poland. The duties apply to bone-in chicken imports — drumsticks, thighs, and leg quarters — from the EU exporters. Brazilian products affected are bone-in chicken portions and breasts.
Along with the additional import duties, increased transport costs will also drive up chicken prices in South Africa, warned the Road Freight Association.
As chicken is transported many times between farm and consumer, overall production costs will be particularly affected by a recent record gasoline price hike in South Africa.
South African poultry producers happy
According to the South African Poultry Association (SAPA), the latest announcement over selected additional duties on imported chicken is a positive step.
"South Africa's poultry industry has been plagued by the long-term impact and challenges posed by the dumping of chicken into our market," said SAPA chairperson Aziz Sulliman.
In the latest SAPA Poultry Bulletin, Sulliman said while the South African poultry industry does not need protection from legal trade, illegal and unfair trade needs to be eradicated.
The latest duties to be announced represent a win for South Africa's poultry farmers, according to reports by Citizen. It defines dumping as the importation of products at prices either lower than production costs, and/or lower than the selling price for the same product in their home markets.
Over the past 20 years, imports are alleged to have cost thousands of South African jobs, and pushed the country's small-scale producers out of business, according this source.