Zanzibar has turned to Brazilian poultry suppliers as it attempts to narrow the gap between supply and demand in the islands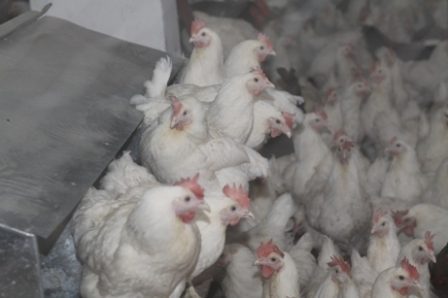 Poultry farmers in Zanzibar have struggled to keep up with local demand. (Image source: USAID)
Tanzanian acting minister for livestock and fishing, Fatma Abdulhabib Fereji, said that the islands would import chicks from abroad despite concerns raised in the National Assembly that the importation of poultry would demoralise local poultry keepers.
Zanzibar's poultry keepers have struggled to keep up with rocketing poultry demands despite government-supported efforts to encourage local farmers to meet the demands of market.
"We are now importing chicken from Brazil because the supply is only 160 tonnes, while the demand is 500 tonnes," said Fereji.
Tanzania's government has also recently begun promoting the commercialisation of indigenous poultry across the country as part of its poverty reduction strategy.
The advice, given at a seminar coordinated by development consultancy MUVEK, was among several appeals aimed at boosting the country's poultry industry.
Sokoine University of Agriculture professor and chairman of MUVEK, Lusato Kurwijila, told the Tanzania Daily News that the promotion of indigenous chicken farming would improve the lives of millions of Tanzanians, adding that it was wrong to think that exotic chicken breeds were better in commercialisation than indigenous ones.
"What we need is to promote innovations in the [poultry] sector and do the indigenous poultry keeping professionally," said Kurwijila.
Tanzania has about 50 million chickens, of which 35 million are of indigenous breeds and 15 million are exotic breeds, according to figures from the Ministry of Livestock and Fisheries.