The leading UK generator manufacturer has won another Fast Track 100 award, published in the Sunday Times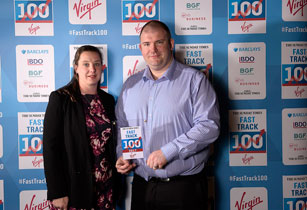 Welland Power has exported to more than 110 countries and survived many challenging changes in the UK generator market. (Image source: Welland Power)
Welland Power, who manufacturers diesel generators, first won a Fast Track in 2017 – it's an award that highlights the achievements of Britain's leading private companies.
Manufacturing and exporting its range of Perkins, Baudouin and Cummins powered diesel generators around the world, the UK manufacturing base is liked by customers due to the UK's reputation as a leading provider of power generating and transmission equipment, as well as Spares like automatic voltage regulators.
Welland Power generators have a long history, having been founded in 2010, but the Welland Power brand was first known as "Wellux" from 1950 and sold under its parent companies name. Managing director Charlie Farrow said "It's an important day in the history of Welland Power. Our company will be celebrating our 70th year in 2020 and these awards reflect years and years of hard work. It allows us to use the publicity that is attached to invest further in our strong brand and push forward into new markets while expanding in existing regions."
Welland Power has exported to more than 110 countries and survived many challenging changes in the UK generator market where others have failed to do so.
There are now many numbers of UK generator companies, with a lot of them simply buying products from companies such as Welland Power and rebranding them as their own production.
For more information, please visit Welland Power